The Carlington Community Association's Annual Merry and Bright Tree Decorating Event is back! Make your own ornament to decorate any of 5 CCA Merry and Bright Trees in our neighbourhood to enter to win some great prizes from local Carlington businesses.
Tree Locations:
Beside the TD Park playground opposite 1485 Caldwell
Raven Park: Change room beside the wading pool 
Alexander Park: beside the ice rink on the edge of the playground, attached to the fence
Harold Place Park: at the gazebo
Meadowvale:  At the entrance off Trenton Ave 
See below for photos of the trees themselves!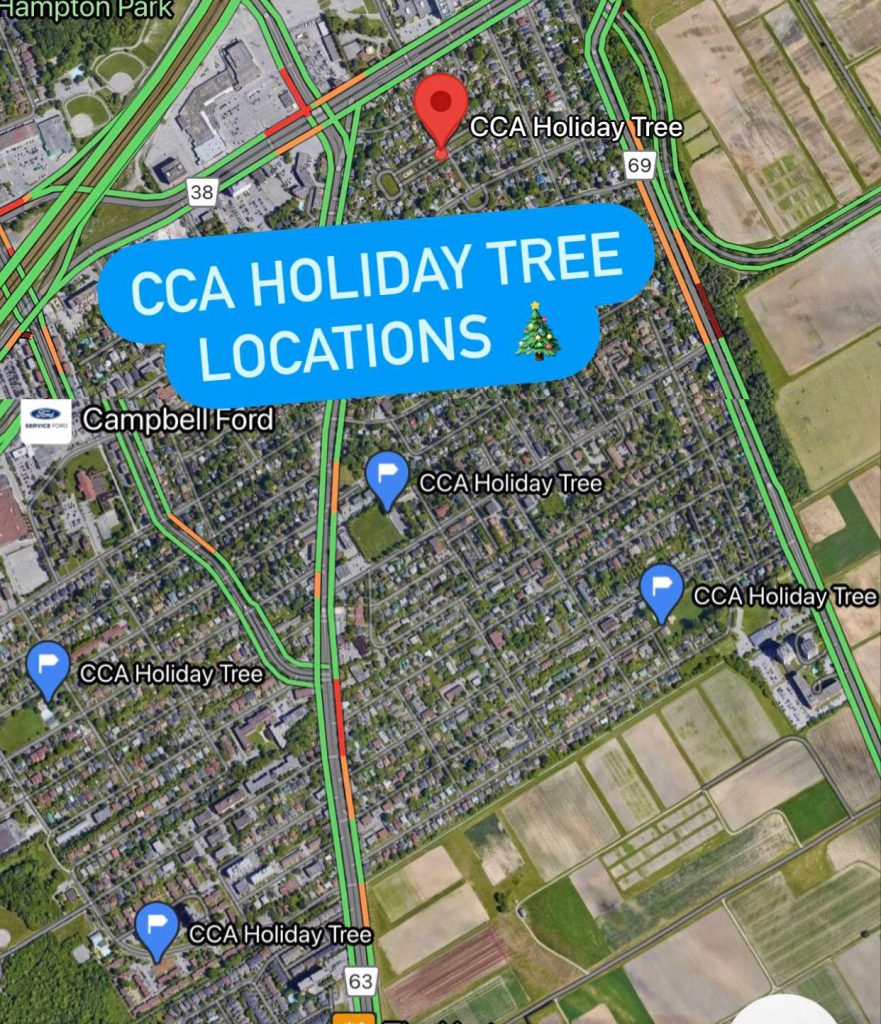 You can make as many ornaments as you want – each ornament is one entry to the contest.
Contest Deadline: 11:50 p.m. on December 24, 2022.
There are three ways to enter the contest:
Send a picture of you putting your ornament on a tree, or a photo of your ornament on a tree to: activities@carlingtoncommunity.org.
Or else upload a photo to Twitter and tag it with @CarlingtonCA.
Or else upload a photo to CCA Facebook.
Need a new idea? Check out the video at https://www.youtube.com/watch?v=EVZSCetXATs
A big THANK YOU you to our sponsors Riley Brockington and Tyler Griffin of Mortgage Alliance Ottawa!