Make the Right Call:
(Information from Ottawa Police Services)
First: Decide what kind of service you require from the 3 choices below.
A.  Emergency / Fire / Crime in Progress:  

Call 911
B.  Non-emergency: 

Call 613.236.1222 ex 7300
             TTY: 613.760.8100.
C.  Any of the below:
      File a report ONLINE

Theft from a motor vehicle
Lost property (with serial number or personalized engraving)
Traffic complaints
Mischief/damage to property
Drug Complaints
Fraud Complaints
Hate Crimes
and more…
Ottawa Police Services and By-law Services base their work on call statistics. The more calls we make, the more neighbourhood services we receive.
 Remember these 3 steps when calling the Police:
Decide which number to call.
Get a report number: When the dispatcher answers, ask for a report number immediately. (The dispatcher might hang up before you get a chance later on, so do it right away.)
Share your report number/incident with Neighbourhood Watch, if you are a member. Email or telephone your Block Captain or your Neighbourhood Watch Co-ordinator.
I want to call the police but I want to be anonymous
There are 4 ways to do this:
When you call the police at 613.236.1222, ask to remain anonymous. You can also ask that the responding officers to not contact you, or to visit you at your home. However, please remember that withholding this information may limit the efficiency of the investigation.
Dial *67 before dialing the number you are calling. Your personal information will not show up on Caller ID.  Note: this does not work when you are calling 911.
You can call from a pay phone.
Call CrimeStoppers.
(613.233.TIPS / 1.800.222.8477 / Mobile App: "P3 tips Mobile" is available for Androids and iPhones)
This is a non-profit organization that works independently from the policy.  They do not use Call Display, trace emails or record telephone conversations. You can do this from home. No one will ever contact you. You receive a numerical code to use if you email or call back later with an update.  If your information leads to an arrest, you can receive a cash reward.  When you give them your code number, you are given a location to pick up an envelope containing cash. More information is available on Facebook, on Twitter and on YouTube.
As of October 2019, Carlington has its own Neighbourhood Resource Team.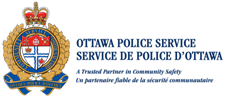 Latest news on safety / security…
No Results Found
The page you requested could not be found. Try refining your search, or use the navigation above to locate the post.