The applicant has requested a zoning by-law amendment to develop a 4-storey, rental apartment building on the corner of Silver Street and Shillington Avenue. This is adjacent to Alexander Park. The building will include 51 residential units, with 45 underground parking spaces and 33 interior bike parking spaces.
Riley is hosting this public information session with the applicant starting at 7:00 p.m. on Tuesday, July 19, 2022. It will be over Zoom and registration is required.
Public Information Session re: Silver/ Shillington development
Tuesday, July 19, 2022
7:00 to 9:00 p.m.
Registration is required: please click here to register.
.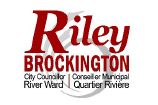 Riley also keeps all of River Ward updated via his monthly e-newsletter that covers updates on City decisions, planning files, community initiatives and more. To subscribe, please send an email to Riley.Brockington@Ottawa.ca. You can also follow Riley on Facebook and Twitter. His website is: https://rileybrockington.ca/