Carlington Couple Receives Special Recognition Award
October 23, 2017
Carlington Couple Receives Special Recognition Award
Each year, City Councillor Riley Brockington asks residents in River Ward to nominate deserving gardens in the community for their beauty and inspiration. Cathy Younger-Lewis, the chair of the Carlington Community Association Greening Committee nominated David and Linda Darwin for their amazing work in keeping the "Triangle" at Carling Avenue and Merivale Road, a major gateway into Carlington, fresh and beautiful.
City Councillor Riley Brockington agreed and presented David and Linda Darwin of Carlington with a special recognition award for their volunteer work in maintaining and beautifying this Carlington green space.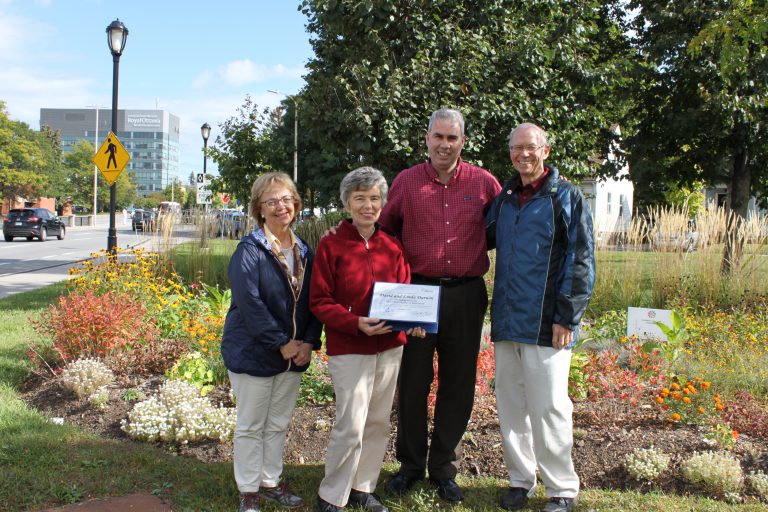 Left to right: Catherine Younger-Lewis, Linda Darwin, City Councillor Riley Brockington, David Darwin.