A new "mini library" has been put up at the corner of Merivale Road and Coldrey Avenue, right outside the Carlington Community Health Centre. It was sponsored by the Kiwanis.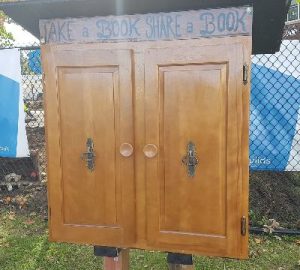 Both this new library as well as the one at the Alexander Community Centre, are desperately in need of donations of books to fill them, especially children's books.
For your information, here is a list of ALL of Carlington's mini libraries as well as a MAP:
Alexander Community Centre, 960 Silver Street, just outside the front door
Pleasure Park, across the street from 1485 Caldwell Avenue
Stevenson Avenue, near Crerar Avenue
McBride Street, near Woodward Avenue
Laperriere Avenue, between McBride and Larkin
Kingston Avenue, just north of Hollington Street
900 Merivale Road, at Coldrey Avenue.
There are two Facebook pages for Carlington Libraries: