The City of Ottawa has directed heritage planning staff to conduct a heritage analysis of the veterans' housing subdivisions in Carlington North to determine cultural heritage value and to consider strategies for conservation and commemoration.
The heritage study includes an inventory of the building stock, historical research and analysis of the streetscapes and neighbourhood context of these two wartime subdivisions.
For more detailed information about the project, please see the City of Ottawa link.
Study area
The veterans' housing study area is based on the 1946 and 1947 subdivision plan boundaries.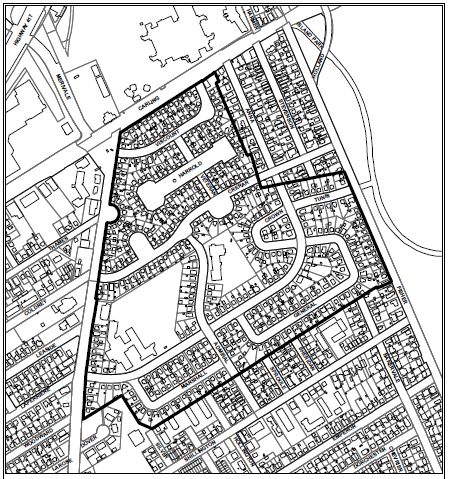 Get involved
The City invites you to tell us what you think about the veterans' housing subdivisions. They are interested in photos or details you have about homes and buildings in the area. There are several ways to participate:
Online survey: Until October 19, 2021. Share information and join the email list for updates about the heritage study.
Public information meeting: Thursday, October 7, 2021, at 7:00 p.m. Join us on Zoom for the first public meeting. Heritage Planning staff will introduce the project and answer questions.
Throughout September 2021, Heritage Planning staff will be in the community conducting field work. Field work is weather dependent and includes photographing houses, streetscapes and documenting built features. Staff will be doing their work from the public right-of-way (sidewalk and street) and will be following public health COVID-19 guidelines.