The Carlington Food Drive is for two local charities (Caldwell Family Centre and Carlington Community Chaplaincy). They give out daily breakfasts and "bags of groceries" to those within our community that need our help during the current COVID-19 pandemic.
The Food Drive will start Monday, May 18, 2020, and will run for two weeks or more, depending on need. One item that is desperately needed, but hard to buy, is egg cartons, since eggs are bought in bulk and have to be repackaged for family use.
Any donation, however small, even of one food item, is very welcome.
Please note that monetary donations to any food bank (including these two charities) are leveraged through their regular suppliers/wholesalers into 5 to 7 times the amount of food bought at a grocery store. Monetary donations can also be made once, or on a monthly basis. Donors receive tax receipts.
If you wish to donate money, you can do it online:
To donate personal care items/food in person (see below for more details):
Remember to keep physical distancing.
To protect items from heat/animals, please put items into the Rubbermaid containers located on, or close to, front porches at the drop-off addresses.
The items can be dropped off 7 days a week.
Drop-off points:
St Elizabeth Church, 1303 Leaside Avenue
1499 Larose Avenue
1388 Raven Avenue
228 General Avenue
965 Admiral Avenue
1233 Kingston Avenue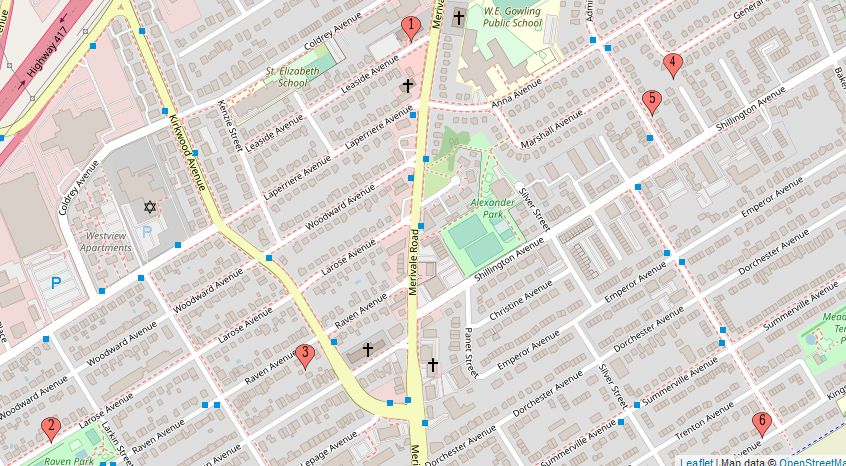 Items most needed for the Caldwell Family Centre (these can be in bulk, not individual serving sizes):
Rice
Dried or canned beans and lentils
Pasta and pasta sauce
Canned meat and fish
Personal care items, such as shampoo (including baby shampoo), soap, laundry detergent, tooth paste etc.
Diapers in sizes 4, 5 and 6 – size 6 being the size that they use the most
Egg cartons so that bulk eggs can be repackaged
Items most needed for the Carlington Community Chaplaincy (individual serving sizes ideal, for daily breakfasts):
Packages of unsweetened apple sauce cups
Boxes of granola bars or cereal bars (nut free)
Packages of single serving fruit cups of any sort
Boxes of instant oat packets
Thank you!!